"Data is the most important asset in the world." – Brittany Kaiser

Remotely monitor your equipment from the comfort of your home/office.

Access historical data online. (Web Server version of ROAM platform required)

Comprehensive fault analysis, including common  rotating equipment faults like unbalance, misalignment, etc…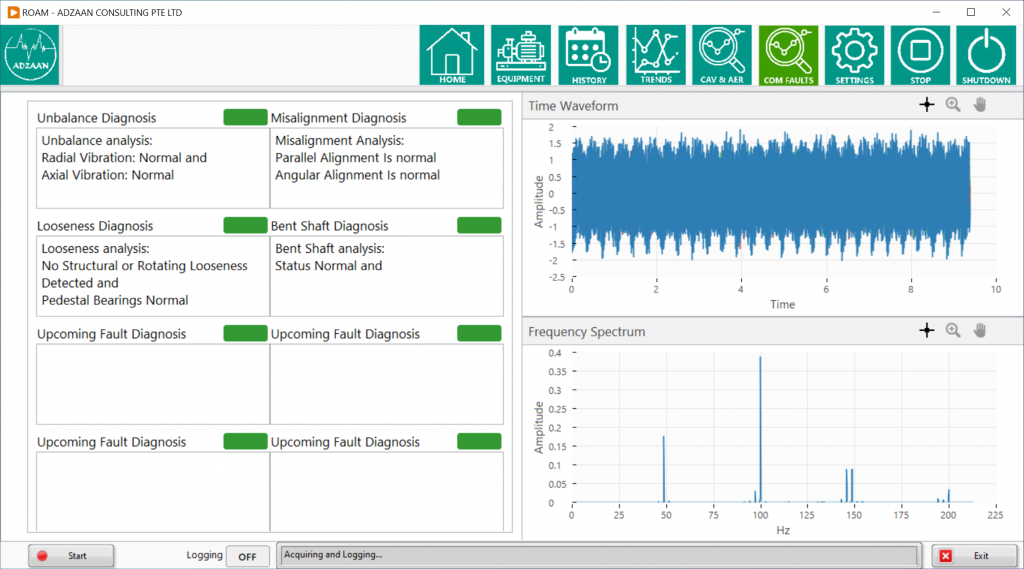 Predictive monitoring of machinery health by trending measured data.